Preservation-restoration works on the construction building with traditional architecture located on Goce Delchev Str. no. 55-57 in Stip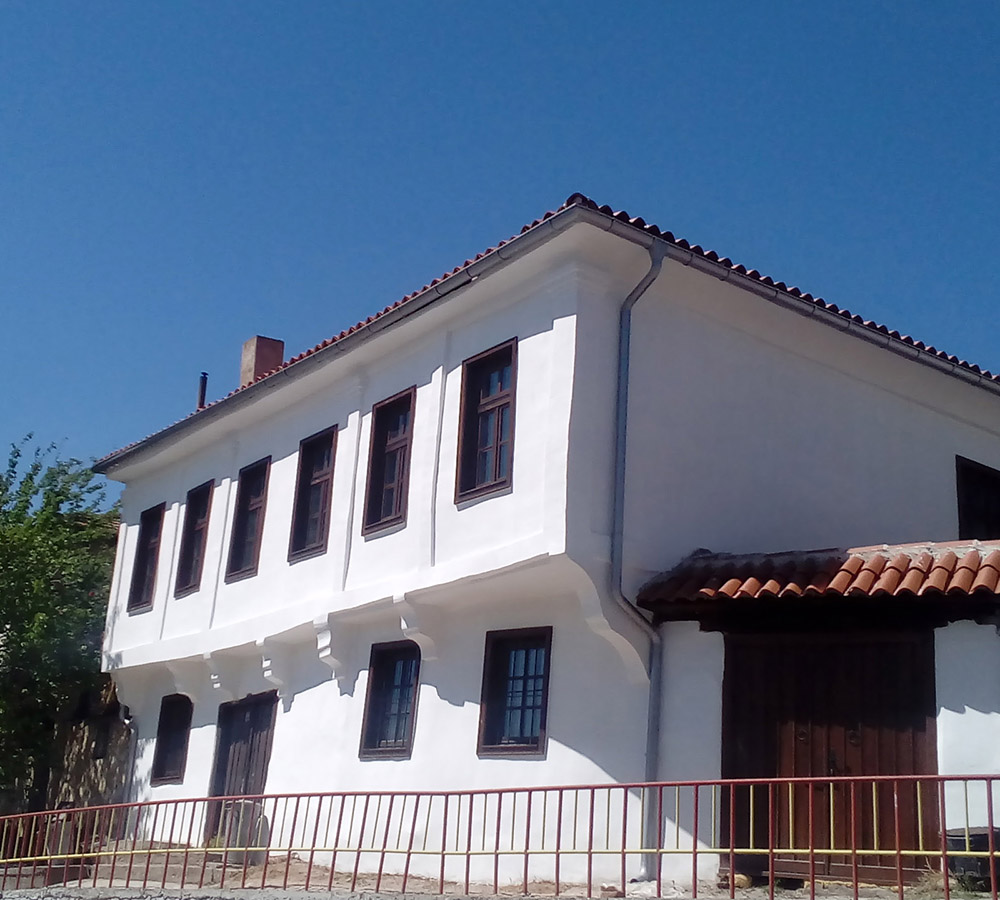 Project description
The construction building on Goce Delchev Str. no. 55-57 in Stip is a building with characteristic traditional architecture from the end of the 19th century. It is located in the immediate vicinity of the center of Stip, whereby its eastern façade looks on the main street. The house was initially owned by one person, which can be seen from its design and architectonic composition. During some period in the past, the house had had two owners; hence, now it is registered on two cadastral parcels. The owners of the house no. 55 had done some reparations and inadequate interventions on the entire house, which caused this house to lose its authenticity before being restored. The other part of the house with number 57 was preserved in its original conditional with certain damages.

The house was traditionally built as a bondruck construction consisting of wooden framings filled in with brickwork on the ground floor and formwork of planks on the upper floor. Lime mortar and white façade paint has been used in its construction. The original windows are wooden and double-hung with trimming. The upper floor is built as cantilever construction and it is decorated with decorative bowsprits. There are decorative pilaster capitals on the corners of the house and in-between the windows. The roof construction is wooden, whereby the roof is covered with oriental tiles.

Following the preservation, rehabilitation, and restoration of the house, including the reconstruction of its façade, replacement of the roof and the entire wooden work, part of the house with number 55 has been returned in its authentic condition, to look similar to the other part of the house with number 57, which reinstated the integrity of the house.